10/29/08
Filed under:
Film Rights 电影版权
Posted by:
Big Apple
@ 10:09 pm
Ritchie and Downey Jr launch new, 'authentic' Sherlock Holmes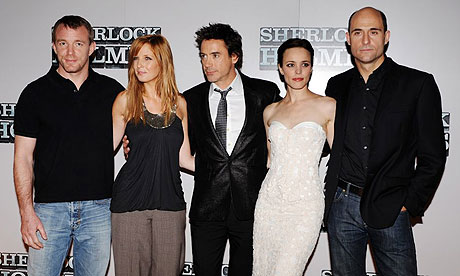 Guy Ritchie, Kelly Reilly, Robert Downey Jr, Rachel McAdams and Mark Strong launching the new Sherlock Holmes film. Photograph: Linda Nylind
A brand new Sherlock Holmes movie from Warner Brothers directed by Guy Ritchie and starring Robert Downey Jr. is about to start shooting in London.
http://www.guardian.co.uk/film/2008/oct/02/robertdowneyjr
It's going to be HUGE and will raise the profile of the character ready for a Polish publication.
Leave a Reply