06/19/09
新电影 FAIR GAME 预计2010发行。

导演Doug Limon 是曾经导过Jumber、Mr. & Mrs. Smith 及 Bourne Identity 系列的知名导演。

奥斯卡最佳男演员Sean Penn担任男主角Ambassador Joseph Wilson角色。

女主角CIA agent Valerie Plame Wilson的角色是则是由Naomi Watts担任。
From Variety — Posted: Mon., Feb. 23, 2009, 3:42pm PT
http://www.variety.com/article/VR1118000481.html?categoryid=1236&cs=1
But the big question is whether Oscar-winning "Milk" star Sean Penn will close a deal to play Ambassador Joseph Wilson. Penn is negotiating but no deal has closed.
Pohlad has a strong relationship with Penn: He was a producer on the Terrence Malick-directed "Tree of Life," which stars Penn and Brad Pitt, and a producer and financier for "Into the Wild," which Penn directed.
Plame Wilson's CIA status was compromised due to a Bush administration leak about her after her husband Joseph Wilson wrote op-ed columns that accused the administration of manipulating intelligence about weapons of mass destruction to justify the invasion of Iraq.
The project, based on Plame Wilson's memoir, landed at Pohlad's River Road after Warner Bros. put the project in turnaround.
Pic is being produced by Weed Road's Akiva Goldsman and Jerry and Janet Zucker of Zucker Prods.
Warner optioned the book and set Jez and John Butterworth ("Superbad") to write it at a time when Plame was still vetting the contents of the book with the CIA in 2007. WB decided to let it go, and the filmmakers and their CAA reps set it up with Pohlad.
Plame Wilson left the CIA in 2005, and she and her husband filed a civil suit against Vice President Dick Cheney, Karl Rove and Cheney's ex-chief of staff, Lewis "Scooter" Libby. Rove and Deputy Secretary of State Richard Armitage admitted that they leaked her agency status to journalists, and Libby was convicted of lying to a federal grand jury about his role in compromising her covert status.
Then-President Bush commuted Libby's 30-month sentence in 2007 but stopped short of granting him a full pardon despite aggressive lobbying by Cheney before Bush left the White House in January.
06/16/09
電影版權已售 佳評如潮的新銳作
04/05/09



LONDON BOULEVARD

by Ken Bruen
Film in production, directed by William Monahan, starring Colin Farrel and Keira Knightley.
03/02/09
环球公司和罗伯特
·
德尼罗(
Robert De Niro
)、以及后者的翠贝卡电影公司合伙人
Jane Rosenthal
将制作一部有关毛泽东的影片,他们依据的是前《生活》杂志记者洛伊
·
罗万(
Roy Rowan
)的回忆录《追龙:一名老记者对
1949
年中国革命的第一手报道》(
Chasing the Dragon: A Veteran Journalist's Firsthand Account of the 1949 Chinese Revolution
)。
年轻时洛伊
·
罗万因读了赛珍珠小说《大地》(
Good Earth
)而萌生了到中国的想法,二战结束后他梦想成真,以联合国救济署工作人员的身份来到中国,后转任《生活》和《时代》杂志上海部门的联络协调人员。他和摄影记者
Jack Birns
一起采访报道过国共内战的几场重大战役,亲眼见证了
***
和人民军队的崛起。此外他还曾爱上一个中国的口译人员,虽然后者有可能是间谍。
该片编剧是
Jon Marans
和
Yuri Sivo
,影片将以洛伊
·
罗万为主角。
此书涉及当时真实的周恩来,毛泽东和蒋介石。可谓由老外开拍的《毛泽东传》。
如下是简单的英文介绍:
In 1949 the Soviet Union detonated its first atomic bomb, and eastern Europe had arranged itself into a constellation of communist satellite states, when China-the world's most populous nation–succumbed to what seemed to be an insurmountable tide of communist successes. Dumbfounded, America wanted to know, "Who lost China?"
Roy Rowan was one of only two living Western journalists who covered the fall of China, and in Chasing the Dragon, he recounts his personal experiences during one of modern history's most tumultuous and significant events. Writing for Life magazine from such datelines as Nanjing, Shanghai, Beijing, Shenyang, Taiyuan, and China's Gettysburg-Xuzhou-he watched the horror and spectacle of the world's oldest continuous civilization tear itself apart as Chairman Mao Zedong's ragtag army saturated the Chinese countryside, choked off major industrial cities, and waited for them to "fall like ripe melons." With the fall of each city, Rowan had to plan an emergency evacuation by whatever means possible. Through Rowan's personal interviews and experiences we meet colorful characters such as "Big Ears Tu," the crime boss of Shanghai's infamous Green Gang; "the Generalissimo" and his wife Madame Chiang Kai-shek, whose dulcet tones of flawless Wellesley English belied her cool ruthlessness; the irrepressible Claire Chennault of "Flying Tiger" fame; and a personal acquaintance with Zhouenlai, who would become China's premier under Mao Zedong.
In the decades since, Rowan has traveled back to each battlefield, and has covered China for Time, Life, and Fortune. Chasing the Dragon is his fascinating firsthand account of an event that still continues to shape our world.
11/27/08
Los Angeles, California (October 31, 2008) – Peter Jackson, the Academy Award-winning director of the Lord of the Rings films and the forthcoming The Lovely Bones announced today that his company, Wingnut Films, has reached an agreement to option Empire of Ivory and Victory of Eagles, the two newest novels in Naomi Novik's best-selling Temeraire series. Previously, Wingnut optioned the first three books in the series. The Temeraire saga reimagines the world of the Napoleonic Wars with an air force of dragons and valiant aviators, adding a new dimension to the epic battles of the era. The first book in the series, His Majesty's Dragon, was nominated for the Hugo Award and won the Compton Crook Award, and in 2007 Naomi Novik won the John W. Campbell Award for Best New Writer, the same year Empire of Ivory debuted on the New York Times best-seller list.
10/31/08
THE BEHAVIOUR OF MOTHS
by Poppy Adams
The Behaviour of Moths by Poppy Adams has been optioned for film and TV by Alison Owen at Ruby Films (The Other Boleyn Girl, Proof, Sylvia, etc) in a deal negotiated by Judith Murray at Greene & Heaton Ltd working with Toby Moorcroft of Sayle Screen Ltd.
10/29/08
Ritchie and Downey Jr launch new, 'authentic' Sherlock Holmes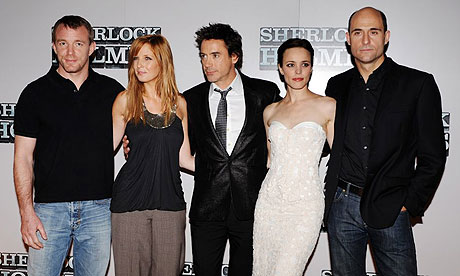 Guy Ritchie, Kelly Reilly, Robert Downey Jr, Rachel McAdams and Mark Strong launching the new Sherlock Holmes film. Photograph: Linda Nylind
A brand new Sherlock Holmes movie from Warner Brothers directed by Guy Ritchie and starring Robert Downey Jr. is about to start shooting in London.
http://www.guardian.co.uk/film/2008/oct/02/robertdowneyjr
It's going to be HUGE and will raise the profile of the character ready for a Polish publication.
09/23/08
THE BOY IN THE STRIPED PYJAMAS (FILM TIE-IN) John Boyne
简体版权已售出
繁体版权已售出
PROMOTIONS
• Telegraph Family Book Club (6th sept). ½ page feature and online reading notes and feature – including £500 book prize plus premiere tickets
• Competition on www.waterstones.com to win pair of premiere tickets to run 1-7 September
• 5 chapter sampler free with Evening Standard on 4 Sept, includes page advert for books tagged with Watertsone's 3 for 2 offer
• Promotion with Borders and Vue Cinemas. Borders 50% off offer on posters and leaflets in Vue cinemas and Borders to display bookmarks and posters in-store and promote offer online
• Review in Bliss magazine
• Classic pbk packshot featured on bookmark holders
• RH logo and 'Based on the novel by John Boyne' line on all film POS and advertising
• Film Education notes produced by Miramax and sent to schools nationwide – these feature info on the book
09/22/08
OPERACION VALKYRIA(英文书名: OPERATION VALKYRIE)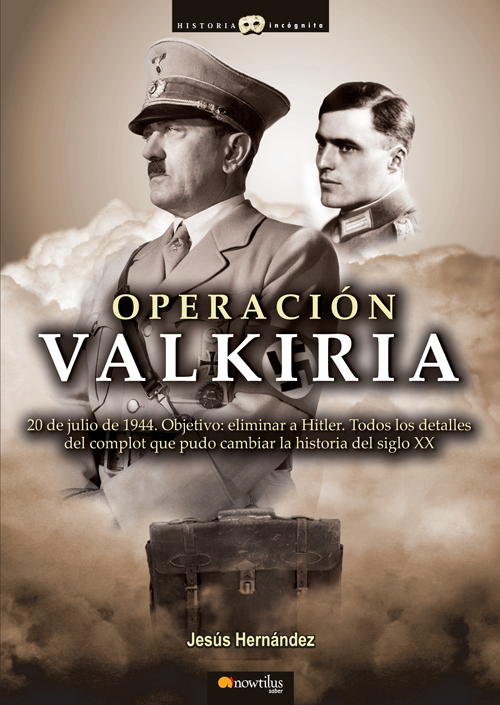 ALREADY AVAILABLE !!: "OPERATION VALKYRIE"
MOVIE TIE-IN!: "Valkyrie"
(United Artist, Tom Cruise)
http://valkyrie.unitedartists.com/
The book to learn the true historical facts behind the VALKYRIE OPERATION
In the gripping historical fiction thriller, Operation Valkyrie, Jesús Hernández relates the details, personalities and motivations behind the VALKYRIE conspiracy, combining his penchant for exhaustively thorough research with a nail-bitingly suspenseful writing style, to make this book a true "best selling" page-turner. An extraordinary, richly illustrated and accurate account of Colonel Claus Scheck von Stauffenberg's conspiracy to eliminate Hitler, Himmler, Göring, and neutralize the SS to stop the war.
Jesus Hernandez, best selling Nowtilus author, and probably the best Spanish author World War II titles for general public, has done on-site research for months in both Germany and Poland, to write the most accurate story of Coronel Claus Scheck von Stauffenberg conspiracy.
ISBN: 978-84-9763-520-2
Key highlights
1- Nowtilus "Operation Valkyrie", by well known expert Jesus Hernandez is the result of author´s "on-site" research in "ground-zero" of the failed assassination attempt. Further to a one year full-time documentation effort (on top of author´s previous expertise on WWII episodes), the author spent four months in Germany and Poland doing on-site research. This effort facilitated the trilling style and the very vivid descriptions readers will find in Jesus Hernandez Valikyrie book.
2- Jesus Hernandez made a conscientious effort to combine his usual authoritative style -as a WWII history expert- with journalism and literary style, to make the book a true "best selling" style page-turner. Throughout the book readers will encounter passages written in a captivating suspense-novel style, used by the author to create narrative tension.
3- The title clearly frames this episode as part of the anti-nazi resistance movement, describing the details of the various conspirational groups and plots to kill Hitler. It is not just a description of Von Stauffenberg episode, but a colorful narration of the military resistance network and the conspirators.
4- The failed assassination attempt is particularly narrated with an genuine cinematographic writing style.
5- In contrast with other books on the subject, Jesus Hernandez Valkyrie title covers the details of the tragic destiny of each of the participants accused and arrested by furious Hitler´s Gestapo.
6- Also in contrast with other books on the subject, this work throughoutly examines the various reasons for the failure of the "coup".
7- Readers will find in this book a complete guide of related locations to visit ( a sort of "Valkyrie touristic guide") and a list & description of Hollywood movies inspired in this episode of history.
8- The book also includes a complete A-Z list of all people involved, with a short briefing.
June 20, 1944. A key man: Coronel Claus Schenk von Stauffenberg.
The objective: Eliminate Hitler. All the details of the conspiracy that could have changed the history of the 20th Century.
Author: Jesús Hernández
Historical Essay / Popular History
Size: 17 x 24 cm
R.R.P.: 23,95 US$
Format: Papereback with flaps.
Pages: 320, with over 90 illustrations & photographs
ISBN: 978-84-9763-520-2
Series: Historia Incógnita www.historiaincognita.com
Publishing Date: September 2008
The year is 1943 and Coronel Claus Schenk von Stauffenberg has just been transferred to Berlin to serve under General Friedrich Olbricht, member of a resistance committee that begins to lay out a plan to assassinate Hitler. Olbricht already has more than 200 recruits in different levels of German society, including in the intelligence and counterintelligence divisions of the military. The objective is to eliminate Hitler, Göring, and Himmler, neutralize the SS, and install a provision government that would try to make peace with the West and stop the war.
Von Stauffenberg, despite his war injuries (he has lost an eye and several fingers on one hand), wants to carry out the assassination. The conspirators have their doubt: Is he capable of activating the bomb? They finally concede to letting him do it because they understand that his handicaps will reduce outside suspicions.
After July 1st, von Stauffenberg makes several attempts at completing his mission, but is never able to catch the targeted victims together at the same time. Finally, though, on July 20, 1944, the perfect opportunity presents itself. .
In Operation Valkyrie, Jesús Hernández successfully relates the details, the personalities, and the motivations behind this conspiracy, which the reader follows step by step until the ill-fated ending.
Jesús Hernández is a historian and journalist who, in a short period of time, has become the author who has sold more books on World War II in Spain than any other. With a degree in Contemporary History and Information Sciences, he has published various book dealing with this conflict, including Las cien mejores anécdotas de la Segunda Guerra Mundial (2004), Hechos insólitos de la Segunda Guerra Mundial (2005), Enigmas and Mysteries of World War II (2006), A Brief History of World War II (2006), Astonishing Stories of World War II (2006), and All That You Should Know about the World War I (2007). These last four publications are from Ediciones Nowtilus.
09/15/08
Posted: Tue., Sep. 9, 2008, 6:59pm PT
Disgrace
(Australia) An Icon Entertainment Films (in Australia)/Maximum Films (in Canada) release of a Fortissimo Films/Film Finance Corp. Australia presentation of a Wild Strawberries, Sherman Pictures, Disgrace production, in association with the New South Wales Film and Television Office, the South Australia Film Corp., Do Prods. (International sales: Fortissimo Films, Amsterdam.) Produced by Anna-Maria Monticelli, Emile Sherman, Steve Jacobs. Executive producers, Julio DePietro, Wouter Barendrecht, Michael J. Werner. Co-producers, Brigid Olen, Marlow De Mardt.
Directed by Steve Jacobs. Screenplay, Anna-Maria Monticelli, from the novel by J.M. Coetzee.

With: John Malkovich, Jessica Haines, Eriq Ebouaney, Fiona Press, Antoinette Engel, Natalie Becker.

A dissolute Cape Town academic confronts the changing face of South Africa and the darkest recesses of his soul in the absorbing drama "Disgrace." Anchored by another marvelously quirky yet deadly serious performance from John Malkovich, and likely to be relished by the fan base of J.M. Coetzee's Booker Prize-winning novel, this is a strong, perceptive, old-school arthouse pic with solid legs in all media.
Well-dressed romantic poetry prof David Lurie (Malkovich) lives life with a languid mix of ennui and contempt that masks the troubled soul of a racist and predator. When an ill-advised, heavy-handed affair with a student (Antoinette Engel) is revealed, he accepts severe punishment with remorseless defiance.
Impulsively deciding to visit his grown daughter, Lucy (noteworthy newcomer Jessica Haines), at her remote Eastern Cape farm, Lurie's world is shattered further when a seemingly random attack by three youths leaves both father and daughter physically and emotionally broken.
Bravely and rightly eschewing narration, scripter Anna-Maria Monticelli and helmer Steve Jacobs (married producers whose previous pic was the effervescent 2003 comedy "La spagnola") have distilled Coetzee's tough novel into a focused, absorbing meditation on race, class, history and sex.
Malkovich is a living symphony of tics and mannerisms in service of a profoundly self-absorbed character, yet never upstages Haines or the fine supporting cast.
Tech charge is lead by Steve Arnold's fine, deep-focus widescreen lensing on rugged South African locations.

Camera (color, widescreen), Steve Arnold; editor, Alexandre De Franceshi; music, Antony Partos, Graeme Koehne; production designers, Mike Berg, Annie Beauchamp; sound (Dolby SRD), Sam Petty. Reviewed at Toronto Film Festival (Special Presentations), Sept. 6, 2008. (Also in Pusan Film Festival.) Running time: 118 MIN.

Read the full article at:
http://www.variety.com/story.asp?l=story&r=VE1117938287&c=31
© 2008 Reed Business Information